This year Luna and I are taking part in our first ever
Charity Event
! We're doing a sponsored walk to help raise money for
Guide Dogs
. We're so super excited and can't wait to make new friends on the day!
All dogs participating are provided with their very own super dog cape, that they can wear proudly whilst the strut their stuff along the walk. Luna will look so cute in her outfit, I just hope she doesn't try to rip it off all day.
Day: Saturday 30 July 2016
Time: 11:30 am - 4:00 pm
Address: Just For Pets, Unit 17, Imperial Park, Wills Way, Bristol, BS13 7TJ
Details of the walk:
The meeting point is outside the Just for Pets store in the retail park, with registration from 11:30am. The walk starts at 12 noon, and the main walk will be a 1.2 mile circular route, suitable for wheelchair users and participants with pushchairs. An alternative, shorter route will be an option for those who want to.
(text from Bristol Dogs Unite)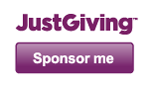 We're been asked to raise £35 for the event, but we want to smash that and make £100! If you can spare any change to the cause, please use the Just Giving link which will take you to our sponsor page. It would mean so much to us for your support!
We can't wait to take part, we're hoping to make a lot of new friends and also have a super fun time whilst we're doing it! Guide Dogs UK are such an important charity, they truly transform lives.
There's also a Guide Dogs UK
survey
, which you can enter if you own a dog, and be in with a chance of winning a £200 dog friendly holiday voucher. Woo!
If you're free on the day, why don't you come along and say hi. Or even better bring your doggy and get sponsored too!